The construction industry is trying to shift its focus towards sustainability with advanced technology for a green future. The built environment strives to undertake activities that deliver efficiency in the projects thereby minimising environmental impact as much as possible. Embracing sustainable practices such as deploying renewable energy, using eco-friendly materials, etc., can lead to a reduction of up to 50% in carbon emissions compared to traditional construction methods.
Brief on Willmott Dixon-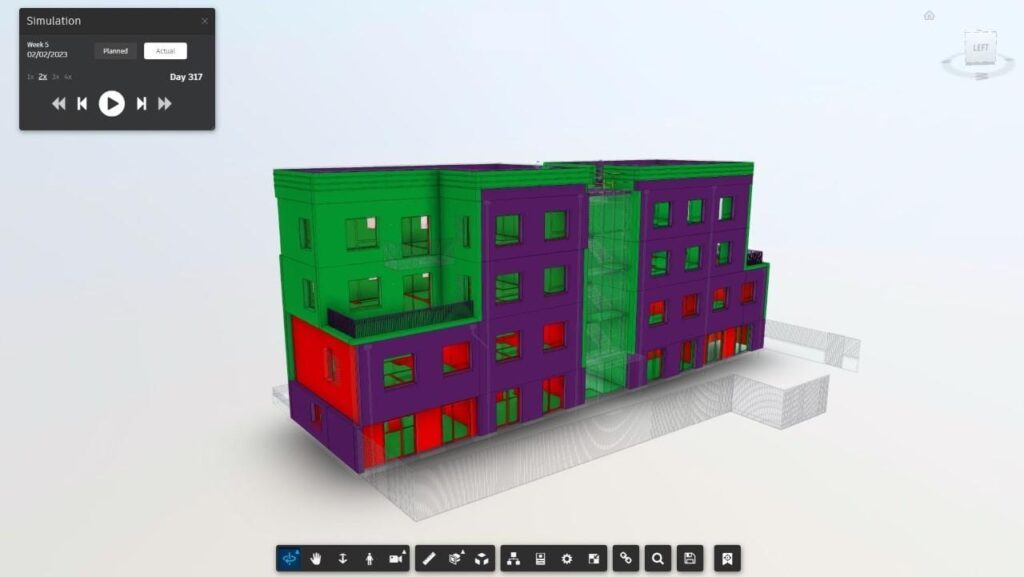 Willmott Dixon is one of the most renowned construction and property services businesses in the United Kingdom. They are embracing innovations in their operations along with their construction projects as a part of their efficiency mission. This mission also aimed towards adopting cloud-based production management software called VisiLean during their collaborative process. It improved their access to monitoring projects thereby moving a step forward towards speedy project completion for their clients.
To give their mission speed, Willmott Dixon introduced Collida as their extra hand which was duly backed by qualitative construction. Their prime game changers were –
BRE Showhome is to be built through off-site manufacturing based on the principles of Passivhaus for minimising the building footprint at large.
BRE Showhome followed a panelised approach to ensure consistency in the project.

Indeed, this project was about to dig up a unique set of challenges but would also present a new set of opportunities.
What Challenges did they face for their project?
The team of Collida had to face a lot of hardships in terms of working on-site. The primary reasons behind this can be listed down below-
Data variability in terms of onboarding new processes
Manual workflows led to numerous human errors in the project
A heavy need for a one-stop for all their data requirements concerning planning, visibility of processes of the design, manufacture, and more
Requirement for capturing real-time updates
A single place for tracking and managing the constraints
A collaborative digital platform for all their partners
A free space to note down all the repeatable sections of work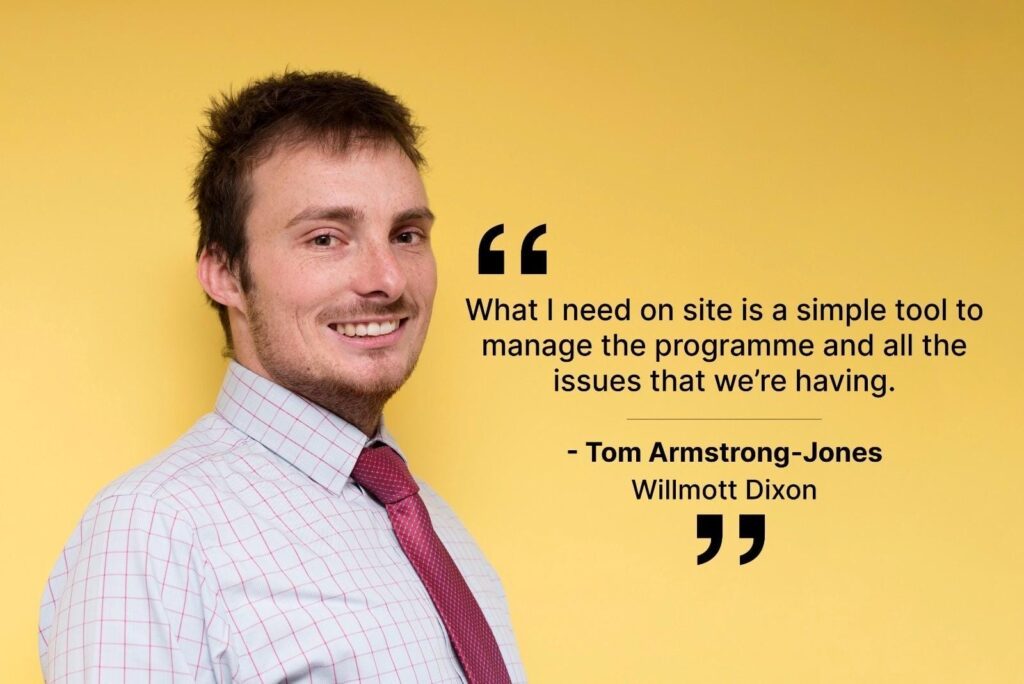 How did VisiLean make a difference to the Willmott Dixon Project?
VisiLean helped Willmott Dixon to streamline their project delivery. For this, the support team of VisiLean was always in touch with the site team for a smooth transition to a digital platform. Once when the project workflow was in place, it was a process of learning for their team to use the tool efficiently. No sooner were they adept with the tool than they could successfully track all their construction activities for its successful implementation. The BIM model structured their data in a visual format for future planning, detecting the trades, and monitoring the present plan and its progress so far.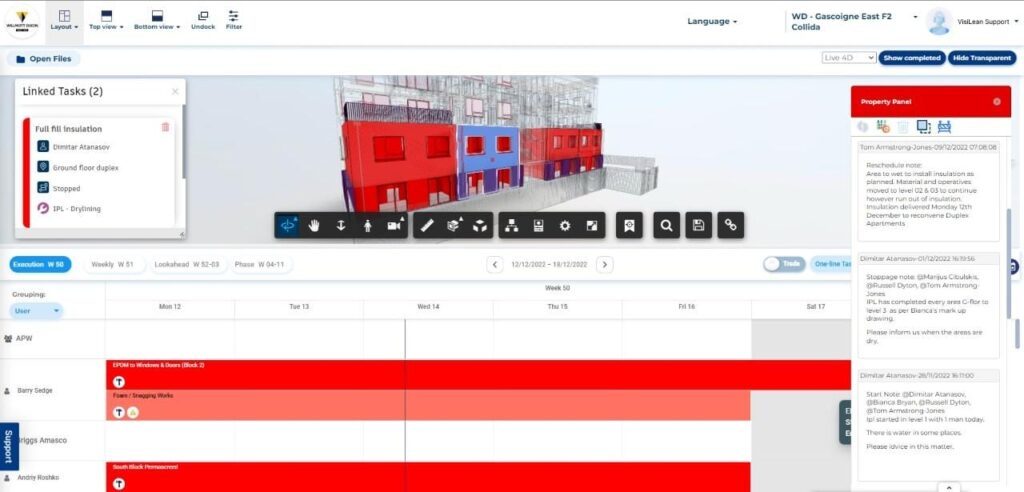 Beneficial Outcomes of Introducing VisiLean to Willmott Dixon
Before VisiLean, digital tools like PowerPoint, Excel, etc. were heavily used by Willmott Dixon for their project management. However, not only was it time-consuming, but it also lacked tracking the data with transparency in a collaborative environment. These pain points were immediately addressed by VisiLean wherein generous data inputs about manufacturing, procurement, and production of individual activities were duly accommodated over a single timeline. This was followed by consolidating the entire information to a specific location for the team to overview and save over 2 hours every week in terms of planning.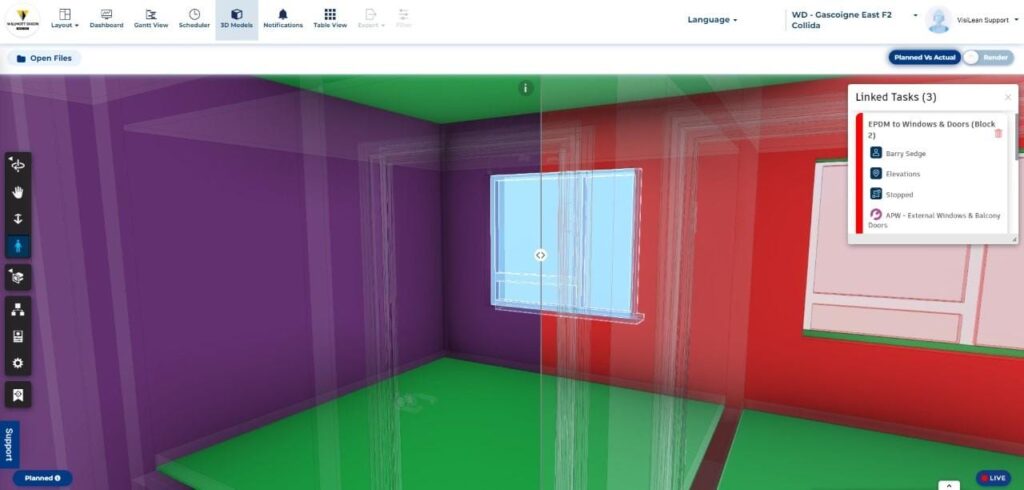 In this dire hour, Willmott Dixon took the wise decision of educating their supply chain partners about the user-friendly VisiLean software with our proactive team. With thorough training, the team could easily deploy customised weekly, fortnightly, or even monthly lookaheads with a click of a button. Simultaneously, it would be reflected in the 'live' programme and benefit the entire team equally.
This drastic change helped the Willmott Dixon team to-
Address their material issues
Link the plant call-offs
Track the deliverables
Follow up on constraints to individual activities and send immediate help on priority
Monitor the production activities in one place
Moreover, all activities were coupled with a history for their team to capture numerous lessons for retrospection and undertaking the learnings.
Click here to download the entire case study.
Does your construction project encounter communication difficulties? When there is a lag in productivity, it certainly hampers your overall project performance. But at VisiLean, we'll help you streamline your construction projects through our single integrated platform. Don't forget to schedule a free call with us to know our features better! We'd also love to hear about your experience of using VisiLean so far below.